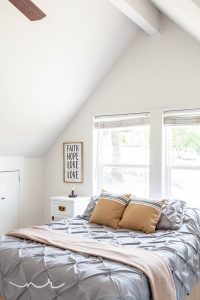 Are you a home builder or agent trying to market and sell a new or resale home? Are you an interior designer or architect hoping to showcase your beautiful work? If so, tune in! We invited our talented friend Natalia Robert to share a few tips about working with a photographer.
Standing out in the real estate market these days can be tough, but having stellar professional photos for your listing is one sure-fire way to get buys to stop their scrolling. While each professional photographer works a bit differently, there are some things you can do to always make the process smooth and successful!
Ask questions. This may seem obvious, but many folks make assumptions about how a photographer works, what's included in the rates, and what style of photos will be delivered. Often, this can lead to frustrations when expectations aren't met.
Do you have a really tight timeline or very limited availability for the listing property?
Do you want to make sure to get dusk photos so that the custom lighting in the backyard is shown off well?
Do you always include a video tour with your listings and need the photographer to provide that as well?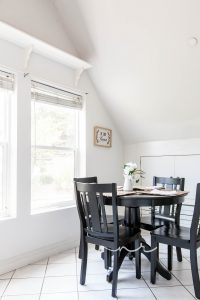 All of these are examples of things that should be discussed with your photographer so that expectations are met and there's no confusion along the way. Before working with a new photographer, be sure to ask as many questions as possible! Don't be afraid to request a chat on the phone so that you can talk through any special requests, last minute questions, and just to get a feel for what type of person they are to work with. Be sure to request samples of their work online, and confirm that all your needs are included in their quote. If you're in the process of finding a photographer that works well for you, you may want to take a few minutes to create a list of questions for each candidate so that you can make sure all your questions or concerns are addressed.
Prepare the space for photos. It's easy for us to lose sight of the bits of clutter that we have in our home, but photos will make all those bits of clutter stand out. To ensure getting photos that show the home in its best light, have a chat with the homeowners about decluttering the spaces as much as possible. It's okay to hide things in closets for the photoshoot if it's going to show off those beautiful kitchen countertops or the custom built-in shelving in a living room! Once the homeowner declutters, arrive at the shoot early to confirm that the spaces look clean and fresh. This is the ideal time to suggest any last minute changes to the homeowners – like hiding things in the closet. You may also want to consider bringing a few of your staging touches to any special listings that you want to showcase. Things like flowers, some clean place settings, a blanket thrown over the back of a couch, or a magazine open on the coffee table are all touches that make the home feel lived-in and welcoming.
Keep the relationship going. Once you find a photographer that works well with your needs, don't lose them! If you're happy with the photos delivered, a quick note via text or email to let them know that is always greatly appreciated. If you were happy enough with the photos to refer them to other agents, please do! Working with the same photographer for your home listings can create a consistent expectation for your clients – they know they'll have quality photos for their listing if they work with you. Also, working consistently with the same photographer creates a solid professional relationship, reinforcing a strong professional network that just adds value for your clients.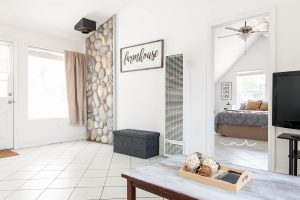 Finding quality professionals that reflect your business values can be really tough. When searching for a professional photographer for your listings, be sure to follow the three steps above to create lasting relationships. It all really comes down to open communication, both with other professionals and with your clients. Being open and honest from day one will ensure that all expectations are clear and, ultimately, met.
About Natalia Robert: Hey there, I'm Natalia! I'm a lifestyle photographer specializing in interiors, architecture, and branding for designers, publications, and unique properties worldwide. With a whole lot of wanderlust, I'm based in California but always looking for my next adventure! You can view my work and learn more about me a t http://nataliarobert.com, and follow my daily adventures on Instagram at @nataliarobertphoto.