"WELCOME HOME" CASE STUDY: MASTER-PLANNED COMMUNITY ROLLOUT
Client: A developer and homebuilder
Objective: Attract the attention of qualified homebuyers and achieve 1,500 interest list sign-ups prior to the grand opening.
Timeframe: One year
The Plan: We used the builder's primary research (a survey and community meetings) to understand buyer demographics and psychographics. Together, we determined the buyer profile to be families and couples with an interest in technology and nature, located in the North County San Diego communities of San Marcos, Vista, Carlsbad and Escondido – areas that border a biotechnology corridor. From there, we created a 12-month drip PR campaign to build interest in the community. Our strategy was to create a continual drumbeat of local print and online mentions that addressed our key audience. We extended our media outreach not just to hyperlocal publications in the areas mentioned above but San Diego business and luxury publications, to help attract qualified home seekers who could afford a home in the new community's price range.
The builder exceeded traffic goals with more than 1,000 attendees during the grand opening weekend and several hundred visitors each week since. The target audiences are indeed those securing home sites and visiting the community.
Execution: Our primary tactics were press releases, coupled with email and in-person pitching to local media, hyperlocal media and local business publications. We pitched select stories to national builder trades. Our diligent follow-up yielded in additional clips.
Challenges: We received a good reminder during our campaign – always be sure that the publication you're pitching aligns with your target audience. We worked with a TV reporter during this campaign to flesh out a segment on the new homes but the producer ultimate scrapped the segment because their viewers are budget-conscious and would be on the lookout for a freebie or special deal for viewers. Because we were brought onto the project a full year in advance, we weren't reliant on one pitch to spell success.
Results:  In collaboration with the marketing team, we more than doubled our interest list signup goals using the following methods:
Informing media and consumers about the community's construction progress through monthly press releases and/or pitches sent to targeted media, which resulted in 45 total placements, plus phone calls and interest list signups.
Showcasing the two homebuilders' innovation focus by announcing the rollout of virtual reality home tours. Media were the first to experience the tours during a "deskside" pitching session, which resulted in a 50% pitch success rate. The national average is 10%.
Measurement: We measured our results in clips, sentiment and whether we achieved our objective of driving interest list signups. We shared eight unique stories and earned a total of 45 clips.
Along with the advertising team, we more than doubled our goal of 1,500 interest list signups. Our lead publicist even received calls from interested homebuyers who had seen our press releases! From fall 2016 to spring 2017, PR and e-communications were the exclusive traffic drivers to the interest list until the builder implemented its print advertising schedule.
There were 1,000 event attendees at the grand opening, which exceeded expectations and almost all the phase 1 homes were reserved for each neighborhood in less than three weeks. The builder applauded our efforts not only because of the interest list's volume but because of its quality – most on the list were truly interested and able to successfully prequalify for a home.
Lessons: This case demonstrates why the PR team should be brought in from the start. Though we were tasked with achieving 1,500 interest list signups, our efforts helped achieve double. Though media clips are important, true public relations should measure to outcomes – meeting an interest list goal in this case – or selling a certain percentage of homes by a set date. Because we were able to define a goal and create a year-long strategy, we were able to develop newsworthy story ideas that built excitement and resulted in getting the right people in the right homes.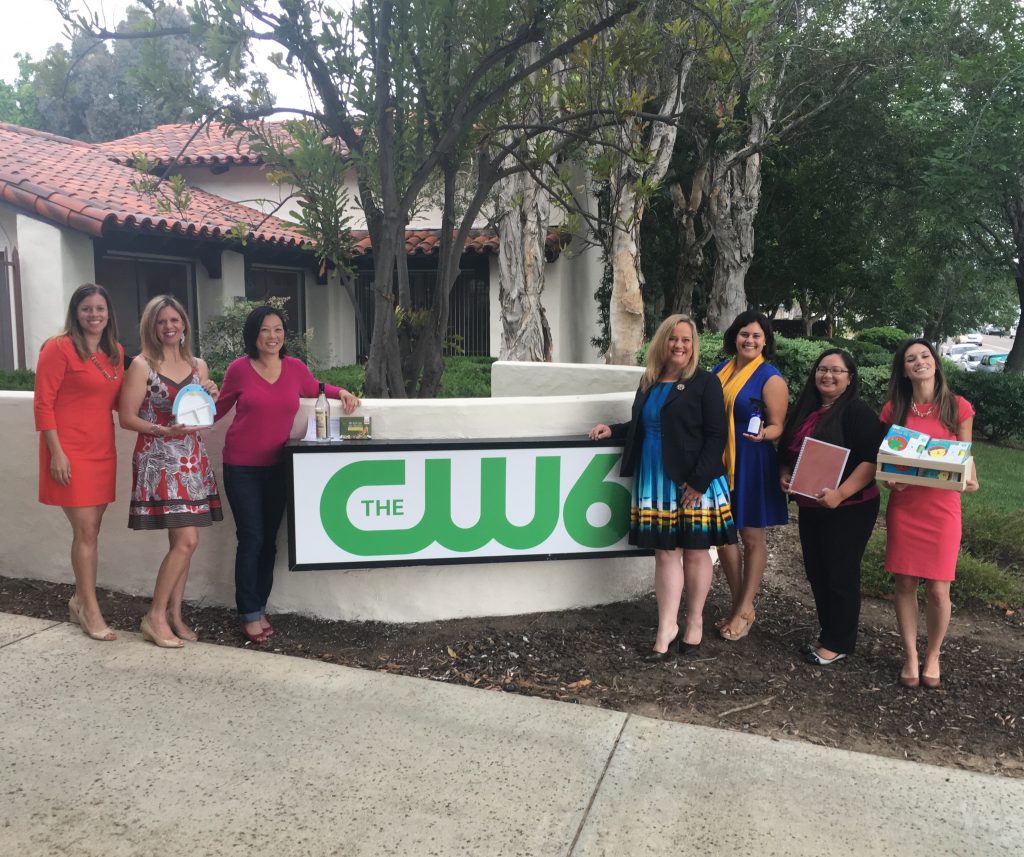 GIRL POWER CASE STUDY: BRAND EVANGELISTS
Tell your story through those who have been affected by your organization's mission.
 Question
How do you work with brand evangelists to keep the PR momentum going? 
Our client Hera Labs is a nonprofit business accelerator that helps female-led businesses. Over the past few years, our PR firm has positioned Hera Labs founder, Dr. Silvia Mah, as a leading expert in entrepreneurship. Part of our approach has been to secure TV spots and op-eds for Dr. Mah, demonstrating her business expertise. Now that we've demonstrated Dr. Mah's position in the media, how do we create new press opportunities for Hera Labs; opportunities that unveil the impact of the organization?
Solution
WordPop is helping Hera Labs harness the power of the many people who have been bolstered by Hera Labs over the past few years. By engaging brand evangelists, we're telling the Hera Labs story in new and interesting ways.
Successes
Example 1: Urban Translations
Urban Translations, a technology startup, demonstrates the synergy power of this approach. WordPop was tasked with earning pre-event and post-event press leading up to Hera Venture Summit, Hera Labs' annual event which brings together startups and angel investors. We'd been speaking with a contact at Huffington Post who covered the event the previous year, but her beat had changed to a technology focus. That's when we brought Urban Translations into the story, illustrating how Hera Labs has helped tech startups on their way to success. Because Hera Labs gave Urban Translations the opportunity to get mentioned in the Huffington Post, when Urban Translations' PR firm landed a story in San Diego Business Journal, the team, when interviewed, mentioned Hera Labs and its role in the organization's success. By taking a "sharing" approach, both organizations earned two media placements instead of one each.
Example 2: Donation Match
Donation Match is an online platform that pairs those in need (like schools, PTAs and nonprofits) with those who have something to donate (usually corporations). We worked with Hera Labs to nominate Donation Match for a San Diego Daily Transcript Leading Startups award which they won. In addition, on behalf of Hera Labs, we connected Donation Match with the San Diego Business Journal, resulting in an excellent feature story. To return the favor, Donation Match mentioned Hera Labs in the story. Win-win!
Example 3: Roundups
There's strength in numbers: it's much easier to illustrate a trend and "prove it" to a journalist when you can show multiple examples, not just the one example of your organization. "Roundup" articles are one technique we've found to be effective when pitching Hera Labs. In our pitch, we feature multiple organizations, business leaders or products that fall into a particular category, like women business owners or mom business owners.
If you have any questions about how you might harness the power of brand evangelists, don't hesitate to ask April. Brand evangelists can help you earn press and can earn press for themselves, too.