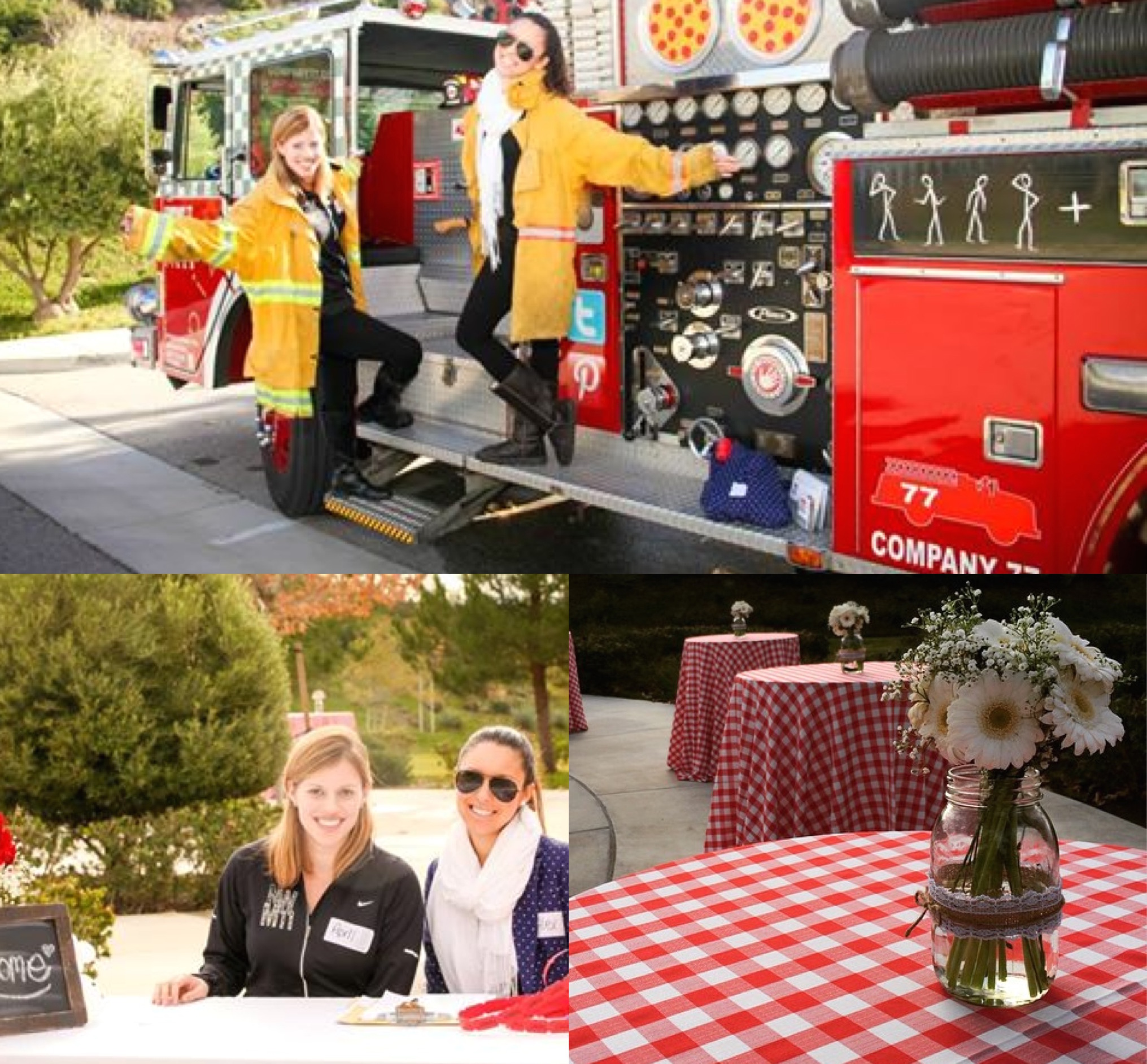 WordPop kicked off 2015 by planning, coordinating and implementing a one-of-a-kind event for residents of the Morningstar Ranch community in sunny Winchester, just outside of Temecula in Southern California.
Award-winning homebuilders Brookfield Residential and Standard Pacific Homes teamed up to host the event and selected WordPop to plan the festive soiree.
The builders' wanted an event that would encourage community engagement and welcome new homeowners to the Morningstar Ranch neighborhood.
What better way to celebrate than pizza in the park?
Understated Italian-inspired décor achieved a homey feel, while red and white daisies, a sprinkling of baby's breath, and bold Gingham linens gathered people 'round the tables.
Gourmet artisan pizzas – the focal point of the event – were served on none other than the Company 77 fire truck, packing a punch of fun and flavor! Complete with a Dalmation watch dog, photo booth, rockin' tunes, and hands-on fire truck props like "extra cheese" and "garlic spray" nozzles, the truck was fun for all!
The event was made complete with a balloon artist with designs like ladybug bracelets and bubbly Dalmations, and an outdoor game station.
The result? Full stomachs, smiling faces, and neighbors getting to know each other. Moving to a new community can be nerve-wracking, and there's no better way to create new friendships than through strong community programming and events.
To support the builders' and community, our scope of work included:
• Meetings and coordination with multiple parties leading up to the event
• Agenda and timeline preparation
• Event diagrams
• Event theme and décor
• Florals
• Vendor Research, negotiating, and contracts
Cheers to building homes, and even better, creating community!